Nuestro
Equipo
Cada miembro de la familia de Rock Solid trae a la mesa un trasfondo y un conjunto de habilidades únicos que ayudan a elevar nuestra compañía. Conozca más sobre nuestro equipo.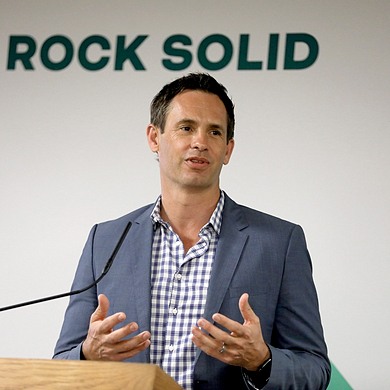 Email
tom@rocksolid.com
Tom Spengler
CEO
Tom Spengler brings over 20 years of dedicated local government technology experience to Rock Solid Technologies. As the co-founder and former CEO of Granicus and Executive Chairman of Prime Gov, Tom has helped create market-leading legislative management solutions used by more than 4,500 government agencies and 250 million citizens.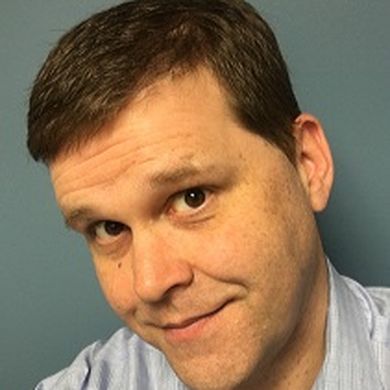 Phone
(737) 205-2261
Email
styler@rocksolid.com
Stephen Tyler
Chief Technology Officer
Steve is the Chief Technology Officer at Rock Solid Technologies™. He has over 27 years of software development experience as a developer, engineering manager, product manager, company founder and executive leader. Prior to joining Rock Solid, he was most recently managing a large globally distributed product development team at Broadcom's Enterprise Software Division, formerly CA Technologies, driving modernization of DevOps and Agile processes, new product ideation and conducting technical due diligence on acquisition targets. Prior to CA, he led software engineering for a successful startup from inception to acquisition. He has an MBA from Edinburgh Business School.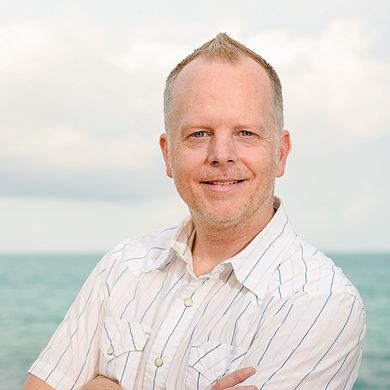 Phone
(424) 230-8932
Email
jkiesel@rocksolid.com
Jason Kiesel
Chief Product Officer
Jason is Chief Product Officer at Rock Solid. Mr. Kiesel was the Founder & CEO of CitySourced, a best-of-breed citizen engagement platform acquired by Rock Solid and brings over 23 years of entrepreneurial experience to his position. In addition to his experience ideating and building software products, he has direct experience developing and managing software engineering teams, managing finance, raising capital, and managing day-to-day business operations.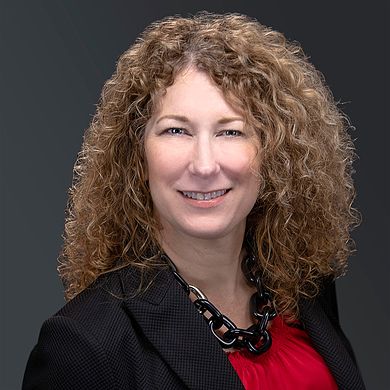 Phone
(737) 205-2247
Email
jmabe@rocksolid.com
Jennifer Mabe
Chief Financial Officer
Jennifer is the Chief Financial Officer for Rock Solid, responsible for financial planning and reporting, cash and treasury management, mergers and acquisitions and tax planning. She brings 25 years' experience to her role. Since starting her career at KPMG, Jennifer has worked for both public and private life sciences and govtech SaaS companies, focusing on growth and scale. She is a change agent, skilled at building and leading high-performance teams. With a B.S in Economics and an M.S. in Accounting from Texas A&M University, Jennifer also holds CPA and CGMA licenses and is a member of the CFO Leadership Council as well as Board Member of a not-for-profit organization.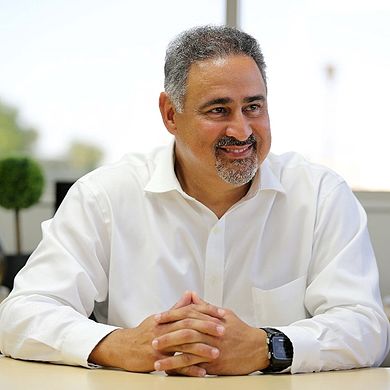 Phone
787.447.6090
Email
Aperez@rocksolid.com
Ángel L. Pérez
Vice President
For over 20 years Ángel has served as Vice President of Rock Solid. His commitment to promote local talent and prevent the flight of young professionals from Puerto Rico to the mainland has led him to join the Boards of External Advisors at the University of Puerto Rico, in the Mayagüez Campus (2007-2020), Río Piedras (2009- 2020) and Bayamón (2010-2020). Since joining the company, Rock Solid has become one of the leading companies in the technology and software development sector in Puerto Rico and the Caribbean. As a leader in the technology industry, he also participated on the Board of Directors of the Puerto Rico Manufacturers Association and is currently Chairman of the Board of Grupo Guayacán, Inc.
Ángel founded the International Association of Microsoft Channel Partners - Puerto Rico Chapter - an organization that brings together companies in the technology sector in Puerto Rico. He is also a co-founder of Ausubo Ventures, the first angel investment group on the island. Since 2002, Ángel attended the University of Puerto Rico-Mayagüez Campus graduating magna cum laude as a Computer Engineer in 1990. He also obtained an MBA from the University of Hartford in Connecticut in 1993.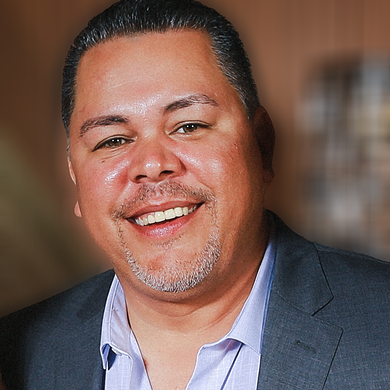 Phone
787.640.5905
Email
Gfraguada@rocksolid.com
Gilberto Fraguada
VP of Sales
Gilberto Fraguada is Vice President of Sales at Rock Solid. Gilberto has been working at Rock Solid since 2000 where he started as a Sales Executive for government accounts, then continued his successful professional development in the sales area, standing out as Sales Manager and later Sales Director for Puerto Rico, Dominican Republic, Panama. In addition, he was the President of the Association of Channel Partners of Microsoft, Chapter of Puerto Rico (IAMCP-PR) for two years. Gilberto attended the University of Puerto Rico - Río Piedras Campus graduating of Management Information Systems and his MBA preparation graduating summa cum laude at the Universidad Metropolitana at San Juan, Puerto Rico. He also participated in the Chicago Booth Executive Education Program.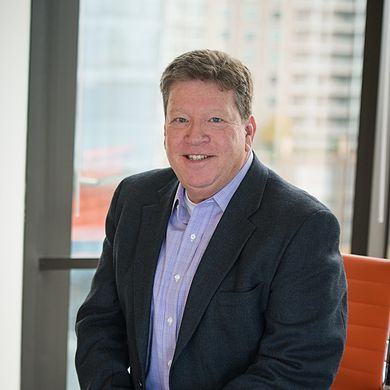 Ray Villareal
Partner Strattam Capital
Ray Villareal joined Strattam Capital as a Partner in 2016 after serving as an Executive Advisor in 2015.
Previously, Mr. Villareal held senior executive positions with LifeSize, SumTotal Systems, WebEx, Compaq and Tandem Computers, across a variety of functions including global sales, marketing, professional services, customer success, and business development. Additionally, Mr. Villareal has served as CEO, Board Member, and Advisor for several venture-backed companies.
Ray earned his B.S. in Mechanical Engineering and his M.B.A., both from Stanford University.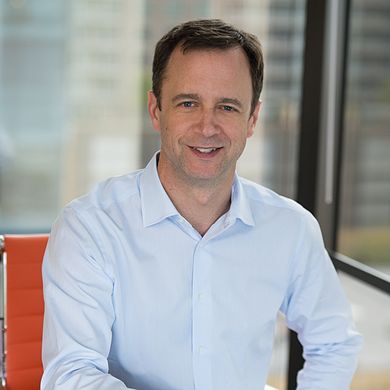 Bob Morse
Founding Managing Partner Strattam Capital
Bob founded Strattam Capital in 2013 along with Adrian Polak, and he serves as Founding Managing Partner.
Previously, Bob was a Partner at Oak Hill Capital Partners, where he led the Technology Vertical and was a member of the Investment Committee. From 1995 to 1999, he worked at GCC Investments, a growth private equity firm based in Boston. Before GCC, he worked at Morgan Stanley Capital Partners.
Bob has served on numerous private and public boards over time. He is currently a director of Acendre, Contegix, MHC Software, Rock Solid Technologies, SSB Data, and Trax Group. His former directorships include: Doxim, Intermedia, Telecity Group, and ViaWest. He is also a member of the Advisory Board of the HMTF Center for Private Equity at McCombs School of Business at the University of Texas at Austin, and a Board Member at Austin PBS, producer of Austin City Limits.
Bob attended Princeton University, graduating summa cum laude with a B.S.E., and Stanford Graduate School of Business, where he earned his M.B.A. and was an Arjay Miller Scholar.
Debra Danielson
Advisor
Debra Danielson is CTO and SVP, Engineering at Digital Guardian, where she provides the technical vision and strategic direction for product innovation while overseeing the engineering function for the DG Data Protection Platform, including product development, quality assurance and sustaining engineering.
Prior to DG, Debra was at CA Technologies and has held technical, strategic, operational, and managerial roles over her 30+ year career throughout the company. Most recently, Debra was a Distinguished Engineer and SVP, Merger and Acquisition Strategy at CA Technologies, where she was responsible for identifying opportunities within hot and emerging markets, technologies, and trends to achieve key strategic goals.
Additionally, she is a member of the board of directors of Rock Solid Technologies, and Executive Advisor at private equity firm Strattam Capital and has advised CEOs, CTOs and boards for more than 10 years on the business of technology.

Phone
787.642.2532
Email
Rbrown@rocksolid.com
Richard C. Brown
Executive Chairman
Richard (Rick) is Executive Chairman of the Board at Rock Solid. Previously, Rick has been an executive in four start-up companies and brings over 35 years of entrepreneurial experience to his positions. In addition to his experience setting the strategy for companies, he has direct experience developing and managing sales teams, managing finance, raising capital, and in the day-to-day management of business operations. Rick attended to the University of Missouri graduating cum laude with a Bachelor of Science in Industrial Engineering.