Escondido eliminates graffiti with award-winning program
The City of Escondido, CA developed an innovative program to reclaim their city in the fight against graffiti. By enabling residents to report graffiti where and when they see it using the OneView Mobile App, and integrating service requests with Cityworks to facilitate work orders - now graffiti barely lasts a day.
Opportunity
Cities across the United States have waged battle against graffiti vandalism for years, with no end in sight. Graffiti is costly, destructive and negatively impacts the appearance of the community – often also indicating criminal street gang activity in the area.
The City of Escondido, CA, located 30 miles northeast of downtown San Diego, experienced a staggering surge in graffiti, with city crews eradicating over 72,000 tags in 2018 and 2019 alone.
The City of Escondido takes pride in their beautiful city that both residents and visitors enjoy, and wanted to take back the community from the gangs and tagging crews. They needed an efficient way to deal with the sheer volume of graffiti in a time where most cities have to accomplish more with less. The City turned to technology for the answer.
The Solution
The City of Escondido established the Graffiti Eradication Program, using technology to combat this modern urban blight. They selected OneView by Rock Solid (formerly CitySourced) to provide a custom mobile app in order to crowdsource graffiti reports from the community. OneView's Service Request Management solution integrates directly with the public works department's Cityworks software, allowing the city to promptly dispatch work orders to graffiti removal crews in the field.
Report It!
The City of Escondido branded their custom mobile app Report It!. Report It! allows residents and businesses to play a crucial role in keeping their city clean and free of graffiti.
The Report It! app is free to download on the Apple App Store and Google Play Store. The easy-to-use app enables the City to crowdsource graffiti reporting, allowing residents to notify the city with just a few clicks, indicating precise locations and even adding pictures.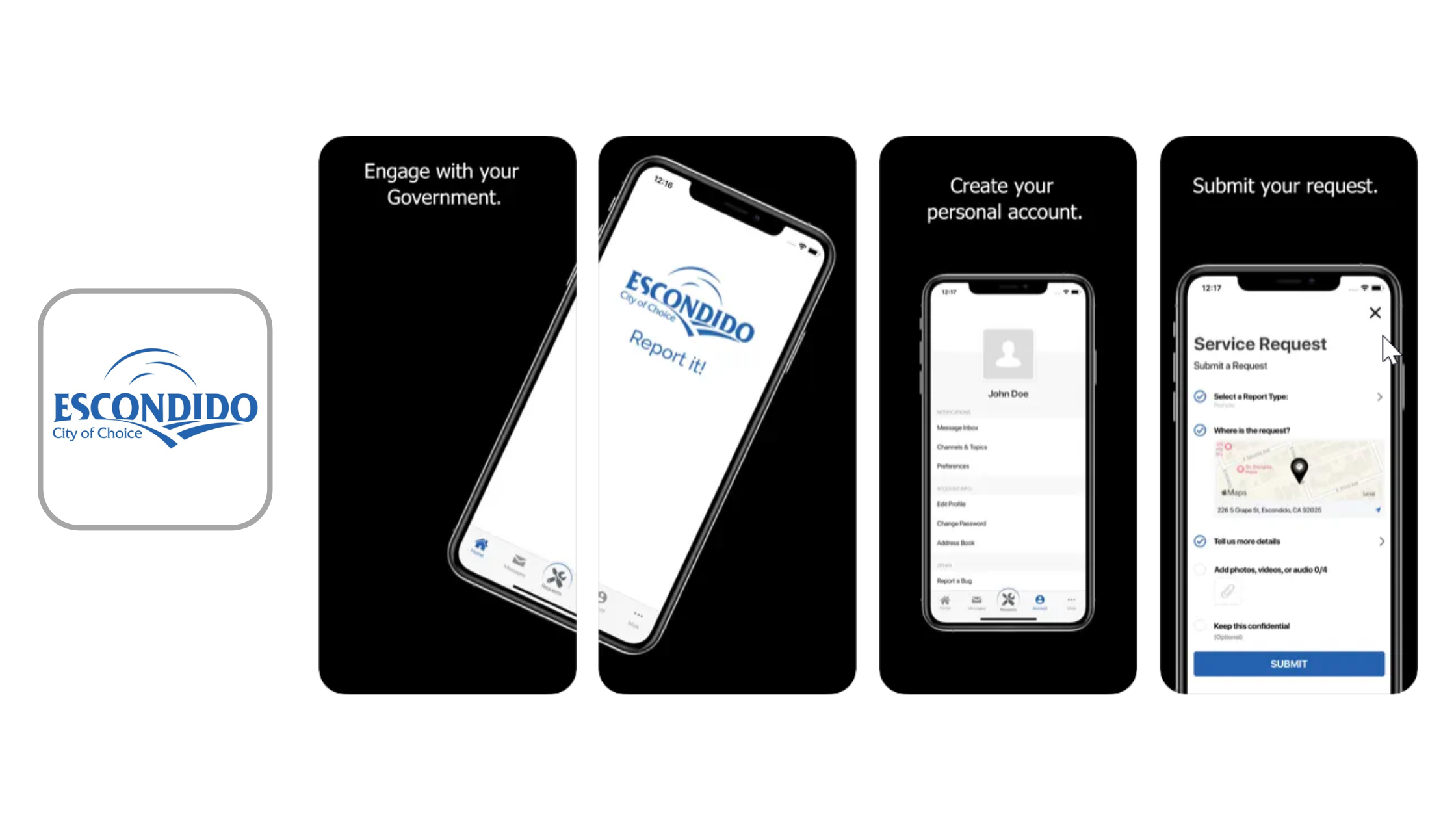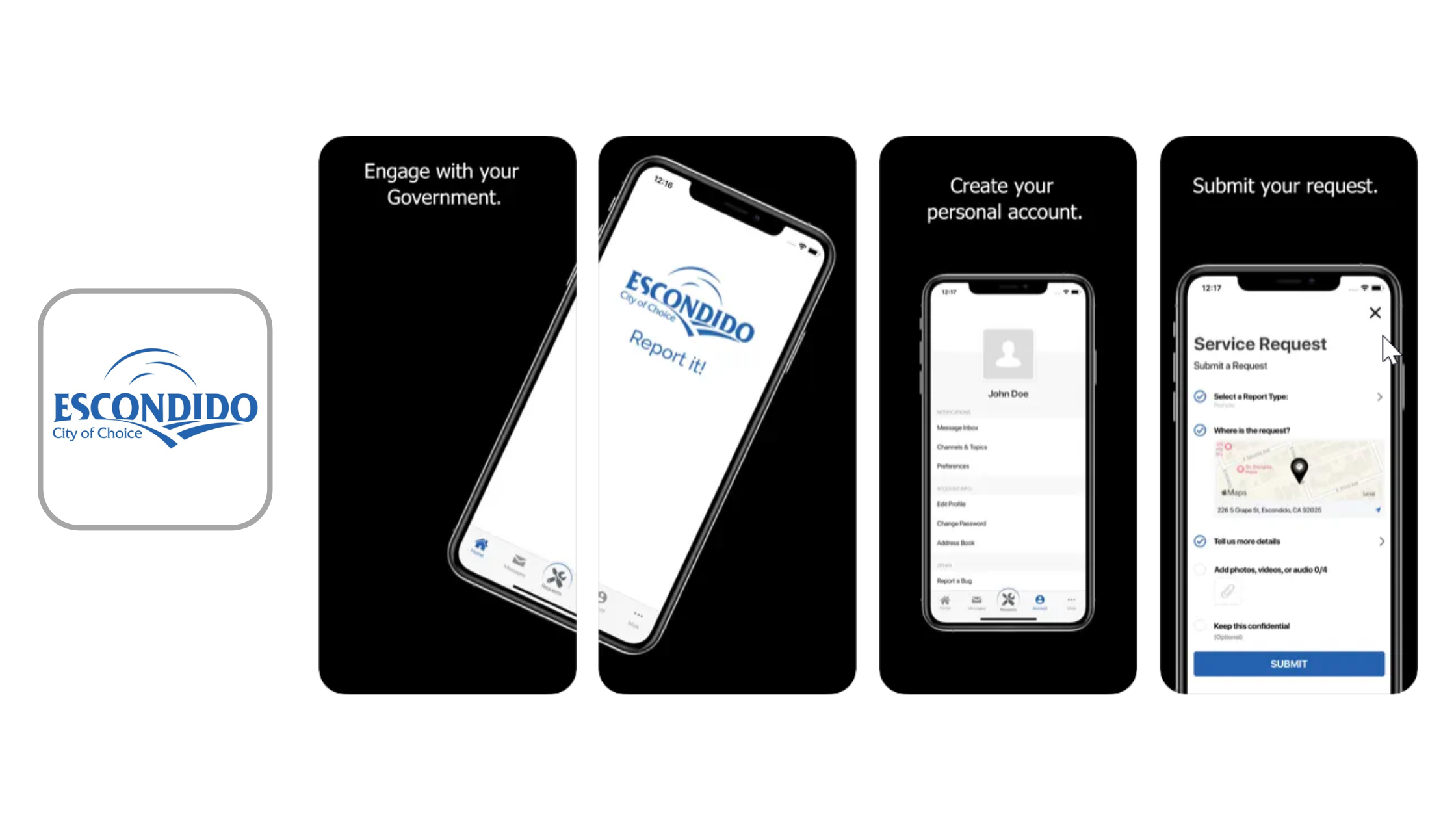 "The app is really convenient and easy to use. I know right away that my report has been received and can follow the progress through updates from staff. When I report something through the app, I feel like I'm contributing to making my city a better place for my family and community."
Joseph Collins
Escondido resident
Cityworks Integration
When an issue is reported with the Report It! app, a work order is automatically generated within the Public Works Department's software, Cityworks. Then, using Cityworks mobile apps, crew members receive work orders directly on their mobile phones, saving valuable time since they are no longer required to come into the office for assignments.
This gives the city the ability to quickly share the right information with the right person in "real time." Jake Nyberg, Deputy Director of Public works says, "It gives us the flexibility to dispatch whoever is closest to the graffiti tag or the person who has the right color of paint to cover it or the right tools to do a larger job. The data also allows us to run reports to better plan for staffing needs and accurately budget for materials."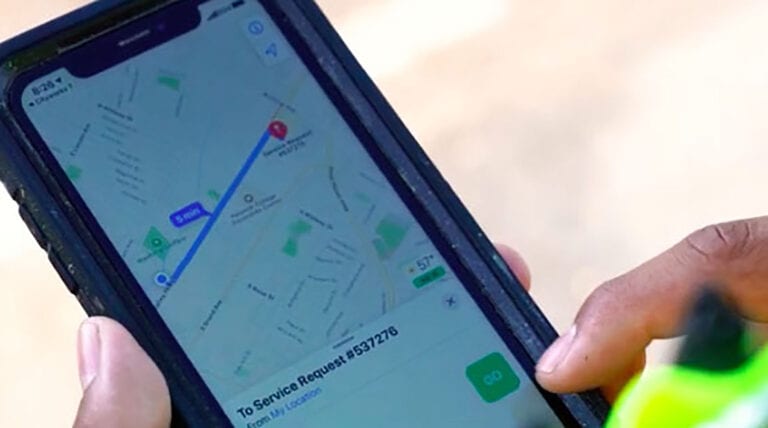 Identifying Hotspots
City employees are able to take the collected data, creating heatmaps and dashboards to identify trends, target problem areas, and better allocate city resources.
"I firmly believe you can't manage what you don't measure," said Jake Nyberg, Deputy Director of Public Works. "The data and reporting we get through the program provides predictive analytics that go far beyond traditional cost-capturing metrics. It also helps us understand trends and characteristics of tagging crews."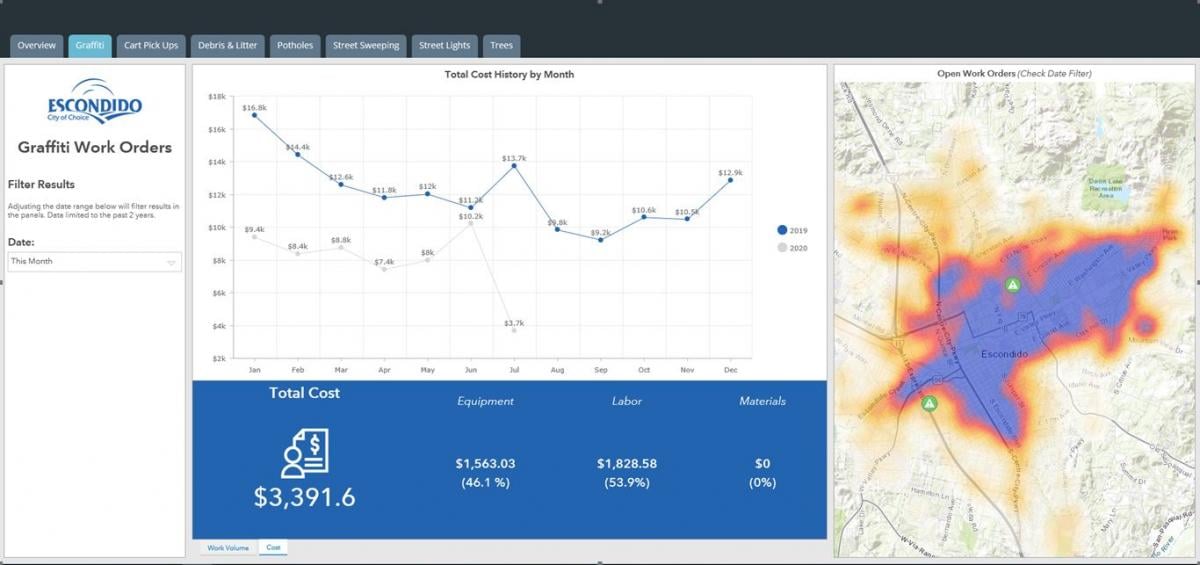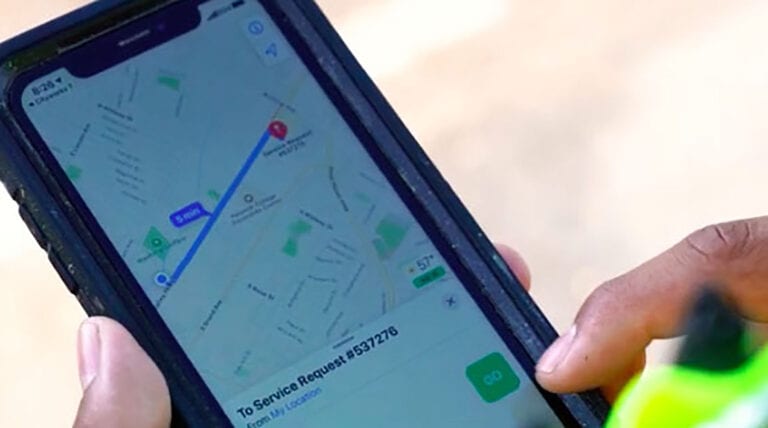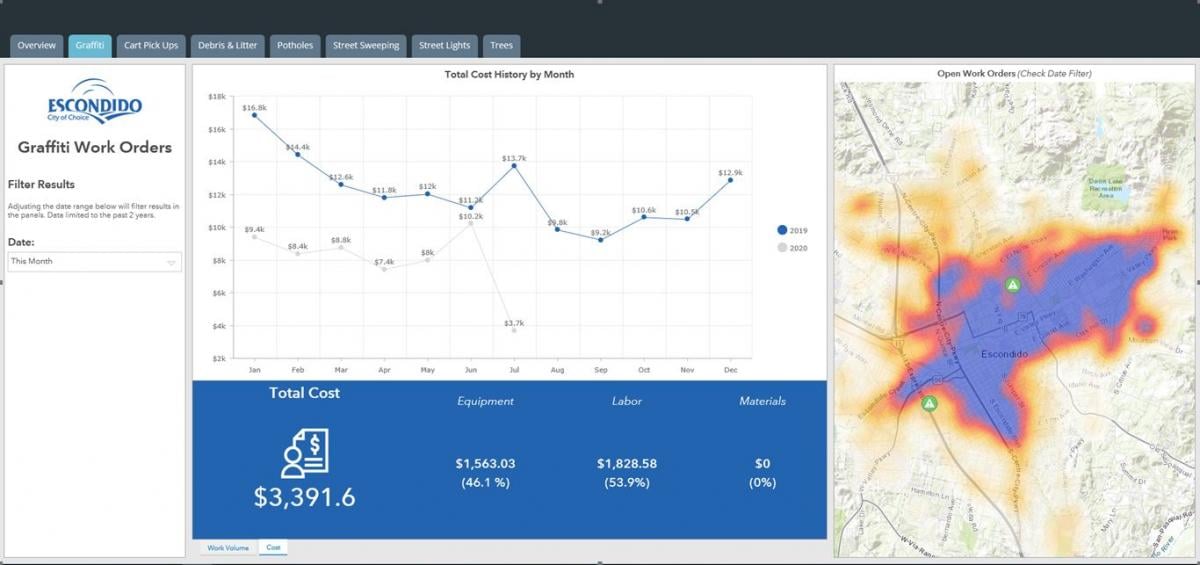 Results
Through the use of technology and cross-departmental teamwork between public works, information systems, and communications as well as robust community engagement, the city has lowered response times to cover graffiti tags from days to hours, if not minutes.
"Gangs and tagging crews are no longer creating large tags in the community because the response time to remove the tags is so quick," said Public Works Director Joseph Goulart
With a budget of $365,000 for the entire program, Escondido's graffiti eradication effort has been tremendously successful and has had a direct impact on community pride and economic development.
Their efforts also resulted in the city of Escondido receiving three prestigious awards for the Graffiti Eradication Program.
Two years ago, a public works employee averaged 10 work orders a day. Today, we average 25-30 work orders a day. Having the entire graffiti eradication program go paperless has created incredible efficiencies, as now we don't have to use outdated, manual processes for assigning work orders."
Joseph Goulart
Public Works Director , City of Escondido, CA