Denton Provides User-Friendly Service Request Process With Rock Solid
Denton, TX worked with Rock Solid to create a simple, centralized process for their residents to submit service requests to keep their town looking and running at its best. Critical to the City's core value of enhancing customer service, the Engage Denton mobile app makes it easy for residents to communicate whatever is on their mind and improve their community right from their phone.
Get the PDF
Opportunity
The City of Denton was looking for a way to provide a centralized, user-friendly process for residents submitting service requests as part of a city-wide focus on enhancing customer service.
Citizens were frustrated. They would notice issues around their beautiful city such as potholes, sidewalks in need of repairs, or debris in the road and want ot report them to keep their community looking and functioning at its best. But there was no clear request process, and most simply gave up.
In today's environment where individuals are used to having the world at their fingertips, to being able to interact and engage on the go, Denton needed a way to bridge this gap between residents and their staff.
The Solution
Today, the City of Denton uses OneView Essentials with Service Request Management, Messaging and Waste Reminders as well as the OneLink mobile app. With this powerful combination of Rock Solid solutions, Denton has put in place a centralized location to submit and receive citizen requests. Critical to the City's core value of enhancing customer service, OneView enables the City of Denton to deliver an effective customer service tool, making it easy for residents to communicate whatever is on their mind and improve their city right from their phone.
Engage Denton
The City of Denton branded their OneLink mobile app as Engage Denton. Engage Denton allows citizens to submit requests with pictures, track the progress of those requests, and access other online City services. Users can create an account to track their submissions and receive timely updates as their request is processed and the app provides users the ability to submit requests anonymously as well.
The Engage Denton app is free to download on the Apple App Store and Google Play Store. Since launching in 2017, the easy-to-use app lets residents submit service requests or connect with city resources via smartphone or web widget.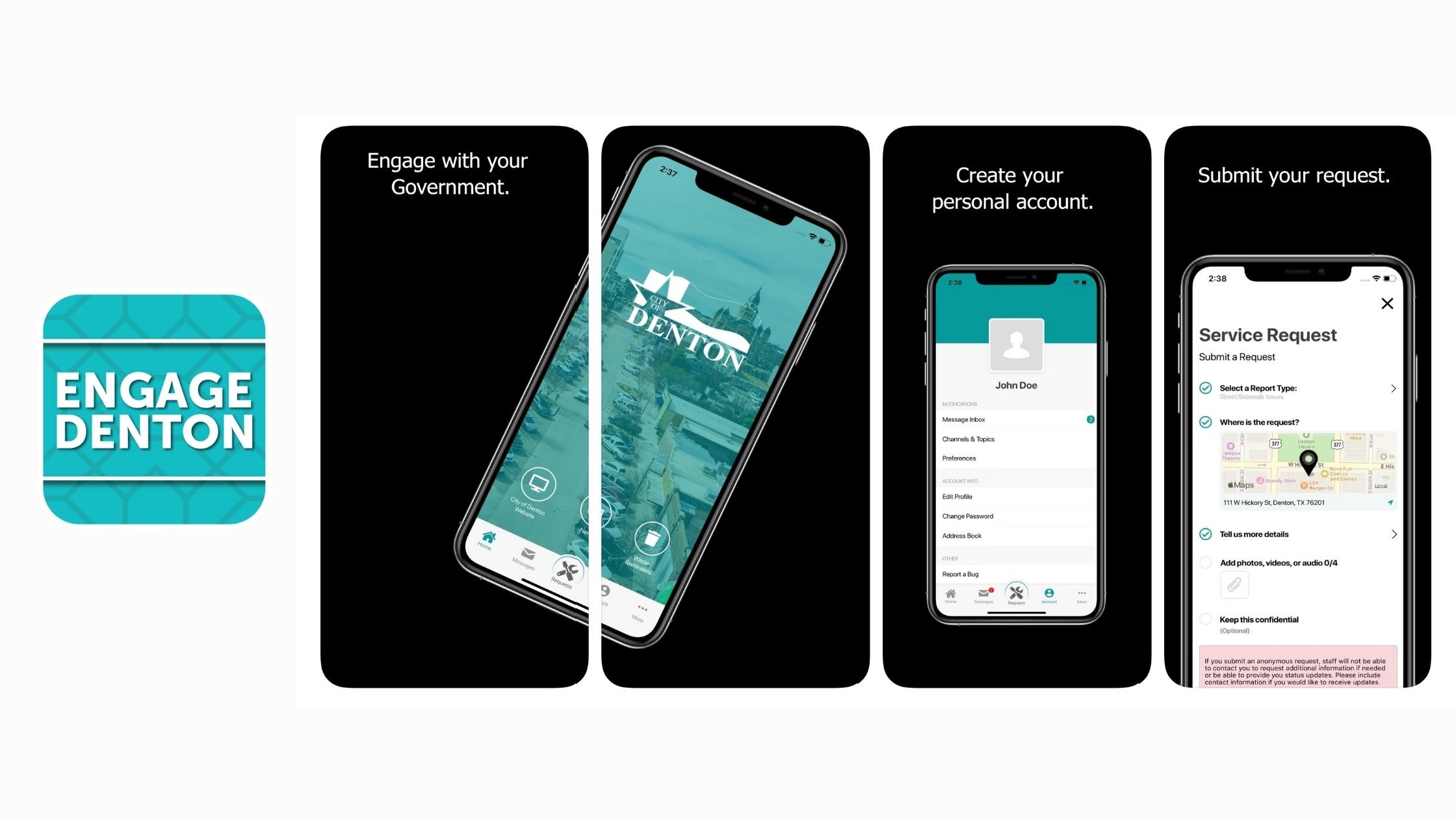 A Residents-First Approach
Other municipalities often structure their service request systems via traditional means, focusing on inter-departmental business processes. Denton chose to switch things up, focusing on the humans behind the requests and their customer service expectations.
The City of Denton launched its service request tool with a three-month pilot program with a limited number of service requests available, most of which were Code Enforcement-related. The strategy was to save users from feeling overwhelmed with a laundry list of request types that did not apply to them.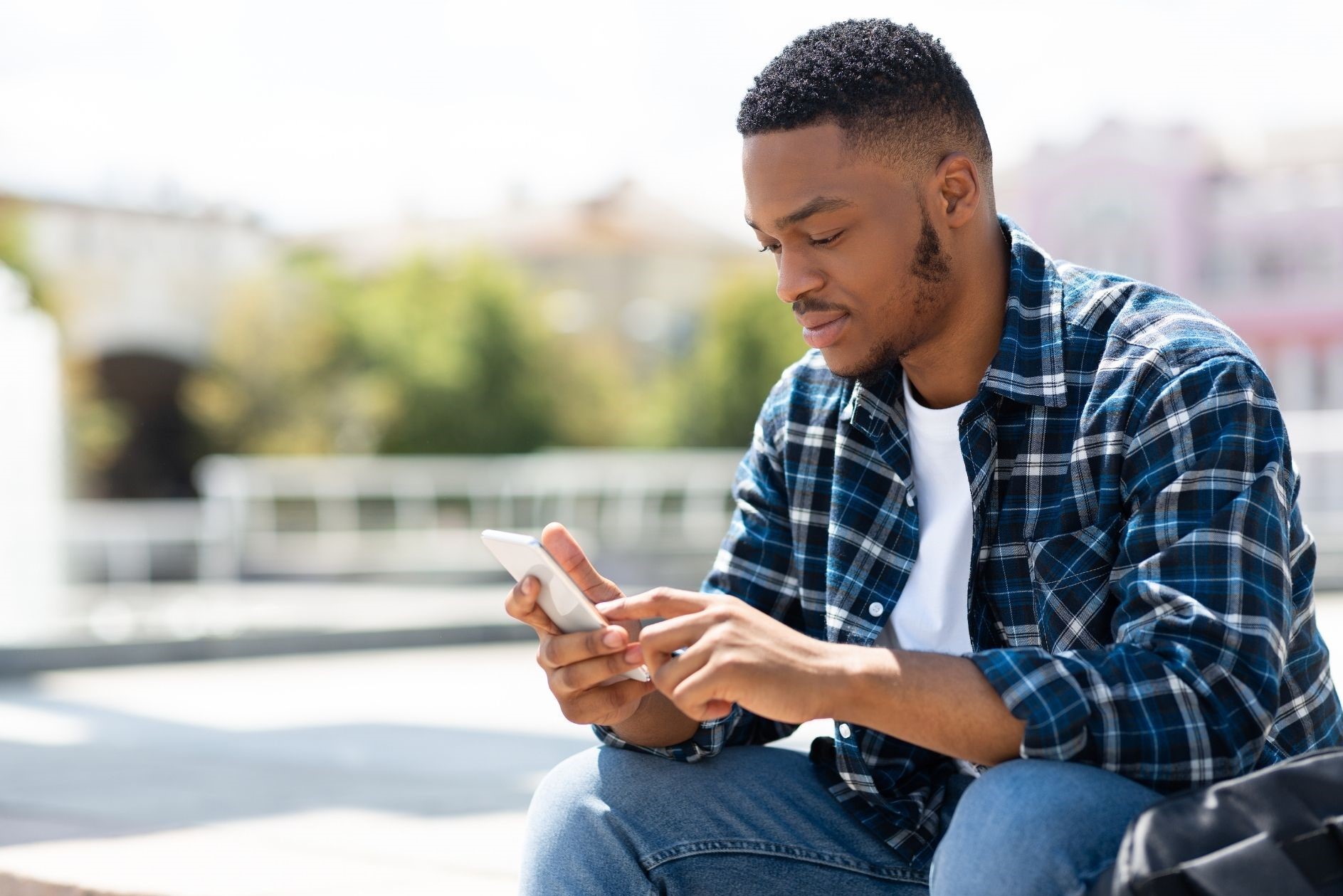 Strategic Scaling
Data from the pilot program was used to direct future expansion of Engage Denton's functionality. The Engage Denton team monitored the Other category data for request trends and purposefully added additional request types.
Slowly but surely, more and more departments came on board, allowing residents to request city services for zoning, street, and solid waste issues. By cultivating a record of success instead of mandating departmental participation, departments asked to join, creating better adoption.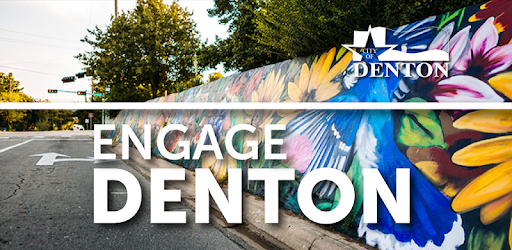 A Consistent Experience
Clear customer service expectations are established with all departments when joining OneView to set a standard across the organization. Citizens know that they will get a response quickly, and from a friendly individual. Staff communicates through the system as if they were speaking to someone over the phone: saying hi, introducing themselves, giving the current status and a timeline for future steps.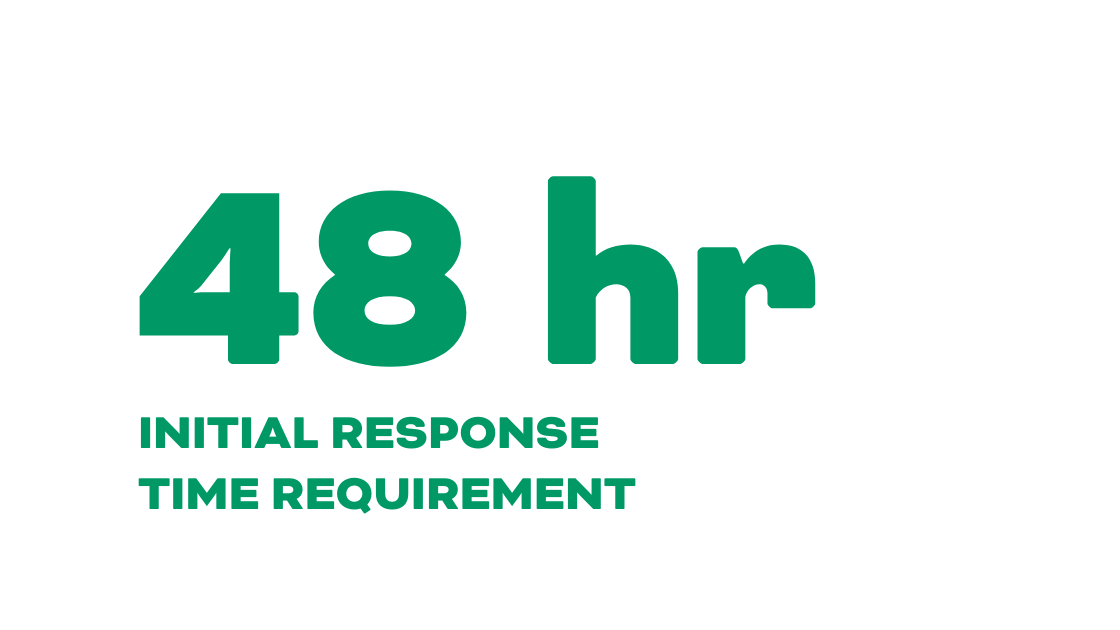 Waste Reminders
Prior to moving waste reminders to OneView, Denton used a separate app to remind their community about weekly recycling and trash pickups. By consolidating waste reminders into Engage Denton, the City was able to simplify the resident experience and add an additional 1,500 waste reminder users.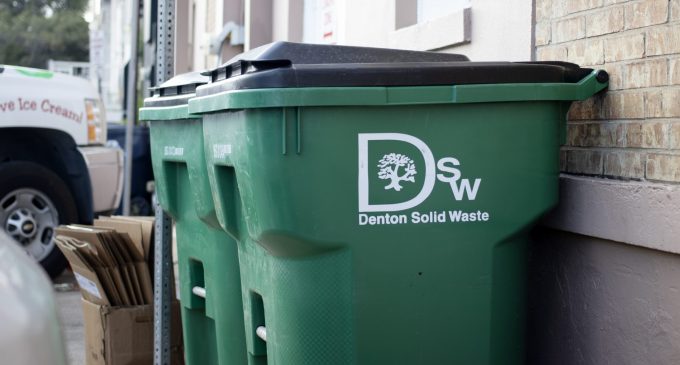 Annual Engage Denton Staff Event
Once a year, the Engage Denton team hosts an annual meet-and-greet for city staff who work within OneView. The event allows staff to socialize--putting faces with names of individuals they regularly digitally interact with--and creates an opportunity to share feedback to gain internal alignment, brainstorm improvements and highlight successes.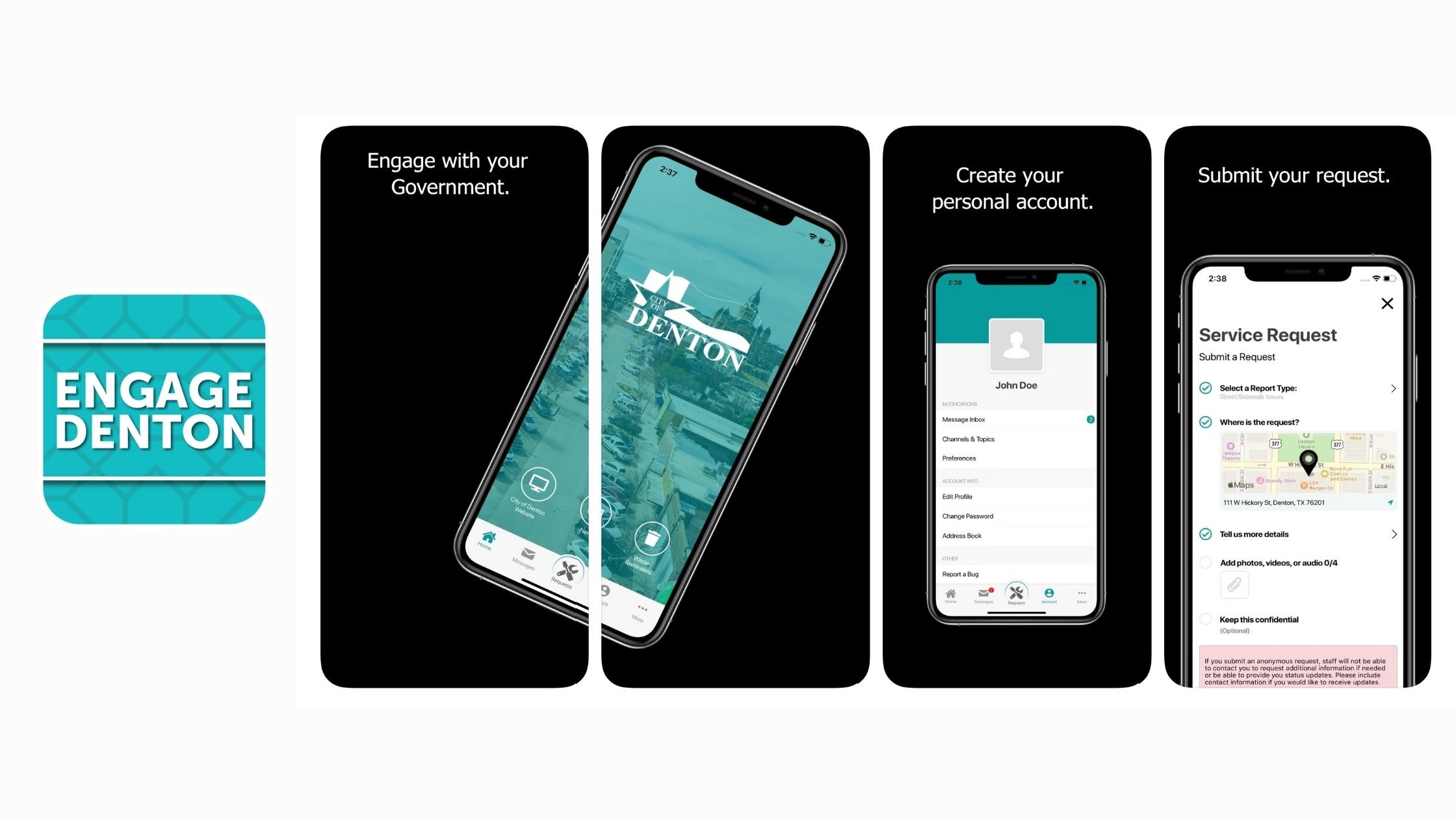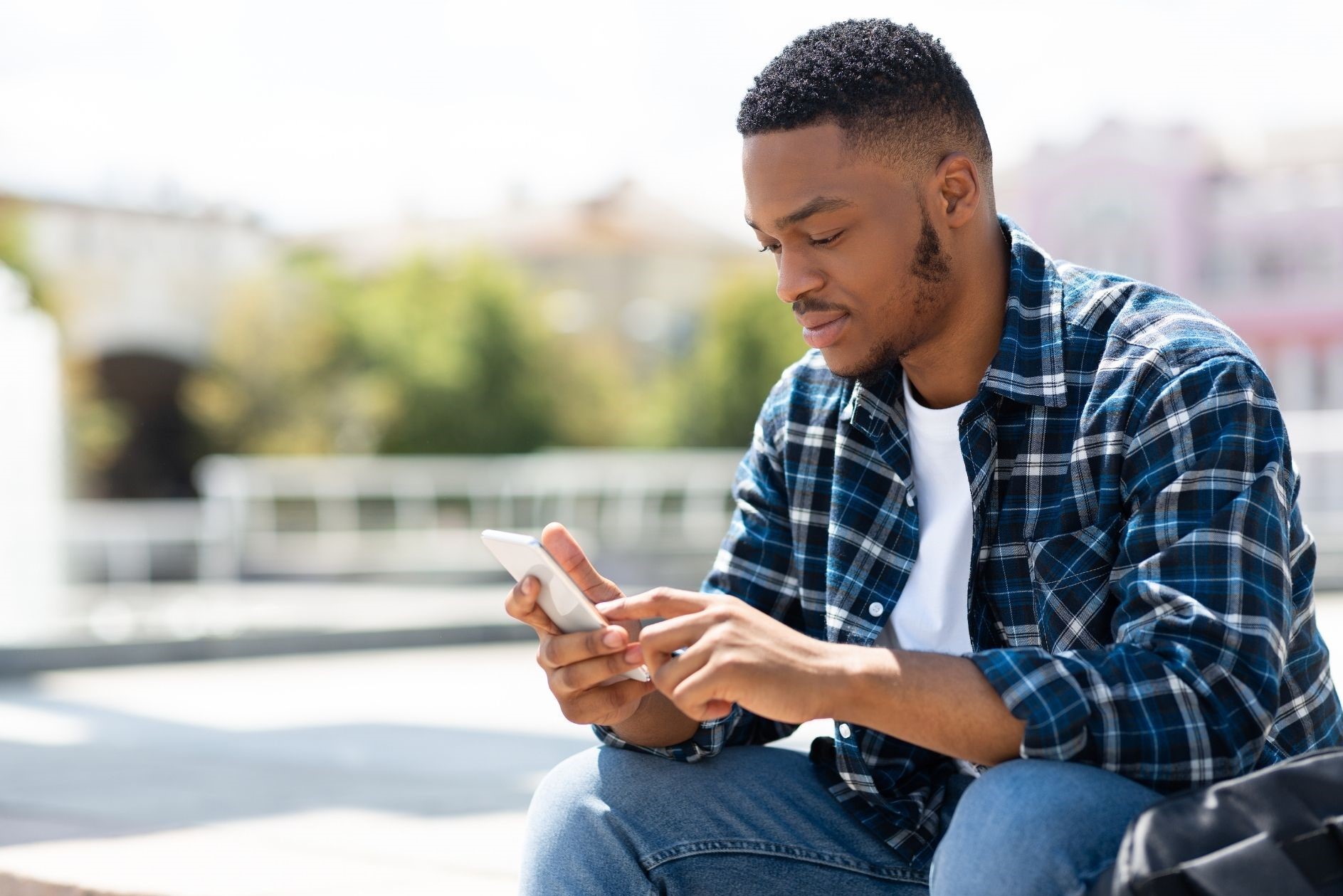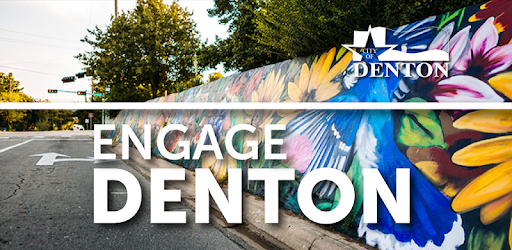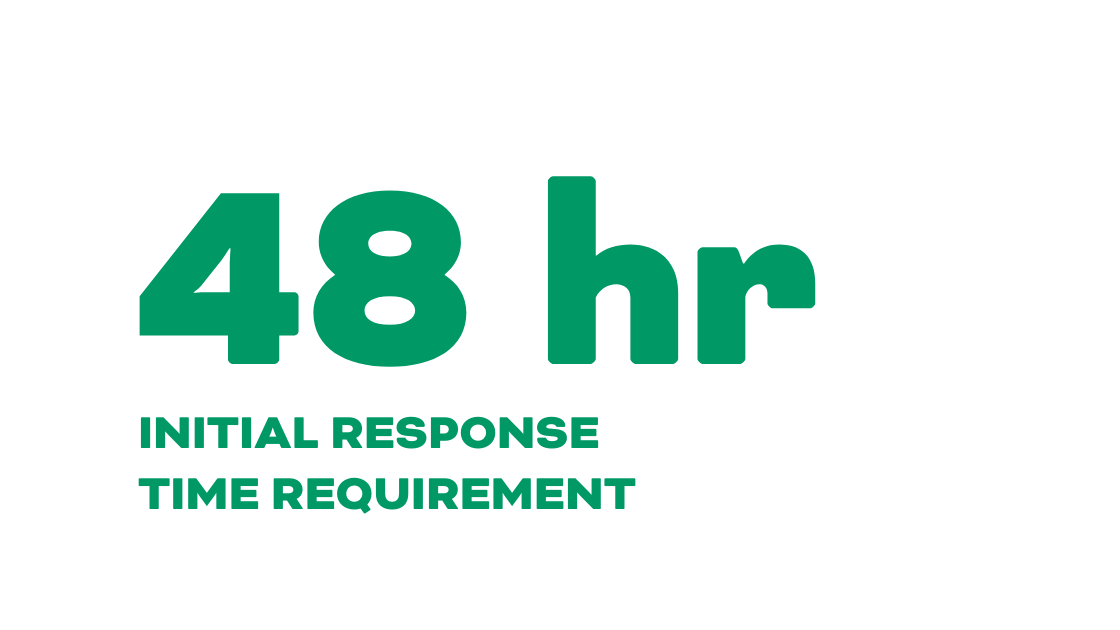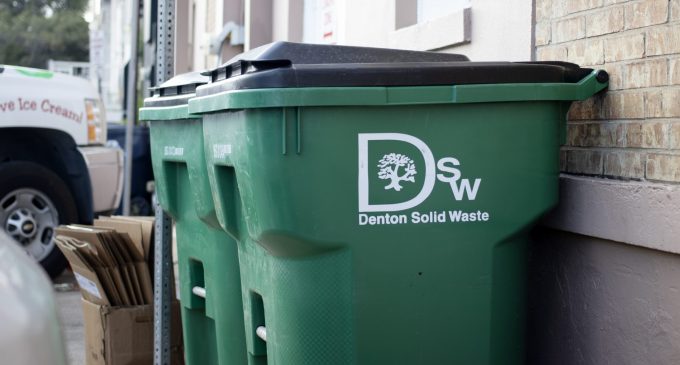 Results
Using OneView to help centralize citizen requests--paired with a keen focus on customer service--the City of Denton has created a user-friendly resource for their residents. City staff is once again easily accessible and residents feel a connection to the success of their town as potholes, power outages, and community improvements are quickly addressed.
OneView has become a tool to help departments communicate with each other and coordinate projects. Departments no longer work as silos and can collaboratively address more complex issues by looking at the whole picture, saving the City time and resources.
The data collected through Engage Denton provides deep insights for departments to access a well rounded picture of all code enforcement requests, an council members pull reports to get a tangible grasp on issues instead of anecdotal comments to better maintain their district and potentially address larger, systemic issues.
When looking to streamline your own city service requests, project leader Stuart Birdseye said, "My advice would just be to think of it less as a business process app, and more as a customer service tool. I think that people want to know that they're talking to a person and that what they put in is going to get done. The less canned generic responses you can give them, and the more personalized touch, the better."
I like the app because you can make it small and use it in a small community, but it also works for us at 150k as a medium-sized community and it can work for large areas as well. We use it in its simplest form, and it works really, really well for us."
Stuart Birdseye
Deputy Director of Customer Service and Public Affairs, City of Denton
Download the full Case Study
Download the full Case Study in PDF format to learn more about the City of Denton's strategic, customer service-focused approach to citizen service requests.
Get the PDF